Since its creation in 2009, Devea has
specialized in Airborne Surface Disinfection for laboratories and clean and/or sterile production
. As a founding statement: the centrifugation technology allows a homogeneous, reproducible and non-corrosive treatment.
What makes Devea different? Our commitment to excellence, both in efficiency and in the ease of use or design of the machines, is our driving force. Over the years, we have developped user confidence and we thrive to offer support for your projects, from the most day-to-day to the most ambitious one!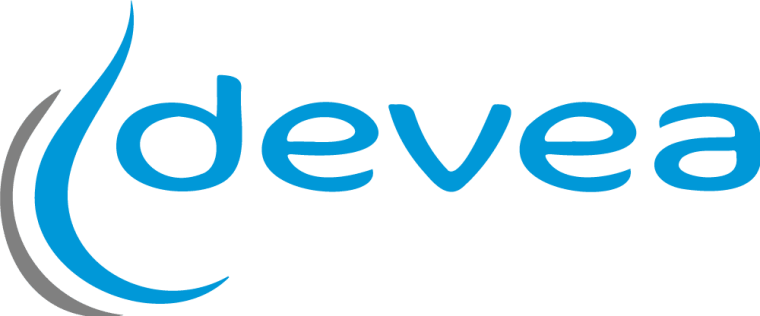 Devea designs, manufactures and markets a complete range of Phileas® machines, biocides, and offers complementary services to biodecontamination. Devea first worked on smaller volumes (BSC, airlocks), offering the possibility of disinfecting spaces that were not accessible to ASD. Then Devea broadened its portfolio to offer effective and easy-to-use solutions for large volumes: clean rooms, entire zones, large spaces.
Today, Phileas® is known as a reliable and delivering technology with a complete range for all spaces of fixed or mobile devices. Devea was the first French company to obtain a Market Authorisation French National Authority ANSES in 2019 (N° FR-2019-0071).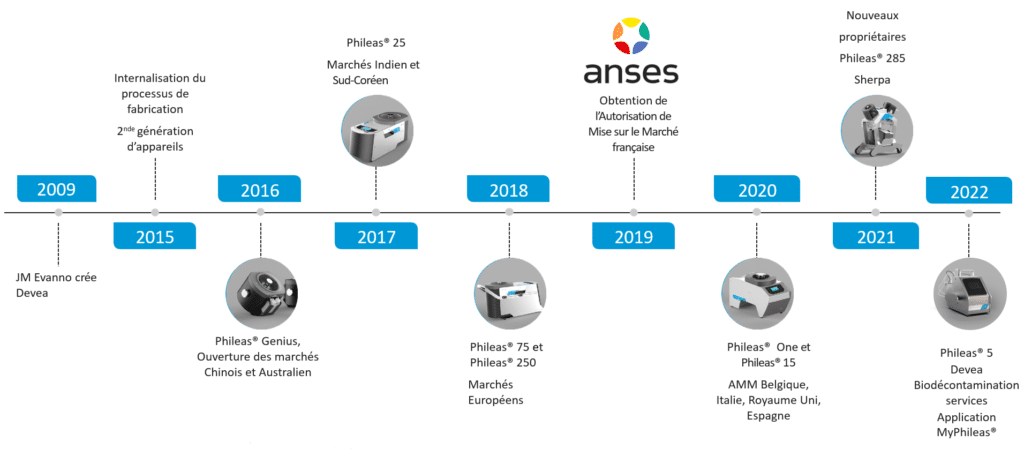 With a strong presence in France, Europe and internationally, Devea partners with users in various sectors of activity: pharmaceutical industry, biotechnologies, life animal sciences, medical and health sector, research laboratories, food and wine…
In addition to Phileas® devices and biocides biodecontamination solutions, Devea also offers services related to disinfection. Devea Biodecontamination Services, qualifications, preventive maintenance, traceability and data integrity with MyPhileas application…
Would you like to discuss your bioburden or contamination control strategy? You want to know more about our differentiation, our products or our services? Do not hesitate to contact us!