When were the latest bio-decontaminations carried out in this room? Where is the diffusion traceability data?
Is the data integrity compliant with requirements? What was the last maintenance performed on this Phileas® device?
Devea has developped MyPhileas a unique application for computers and tablets:
remote control of all Phileas

®

devices: start, stop a disinfection while being outside the zone
complete data traceability on the diffusion report: biocide batch number, environmental conditions, operator name, room details, etc.)
report published at the end of the diffusion with  compliance validation or non-compliant elements
different user profiles and associated rights, double identification
audit trail of all operations performed with the device
MyPhileas can set up different "zones" (rooms) with distinct disinfection protocols (volume, dose, contact time, etc.). The app can connect to several Phileas® devices, to start the biodecontamination of a whole fleet at the same time.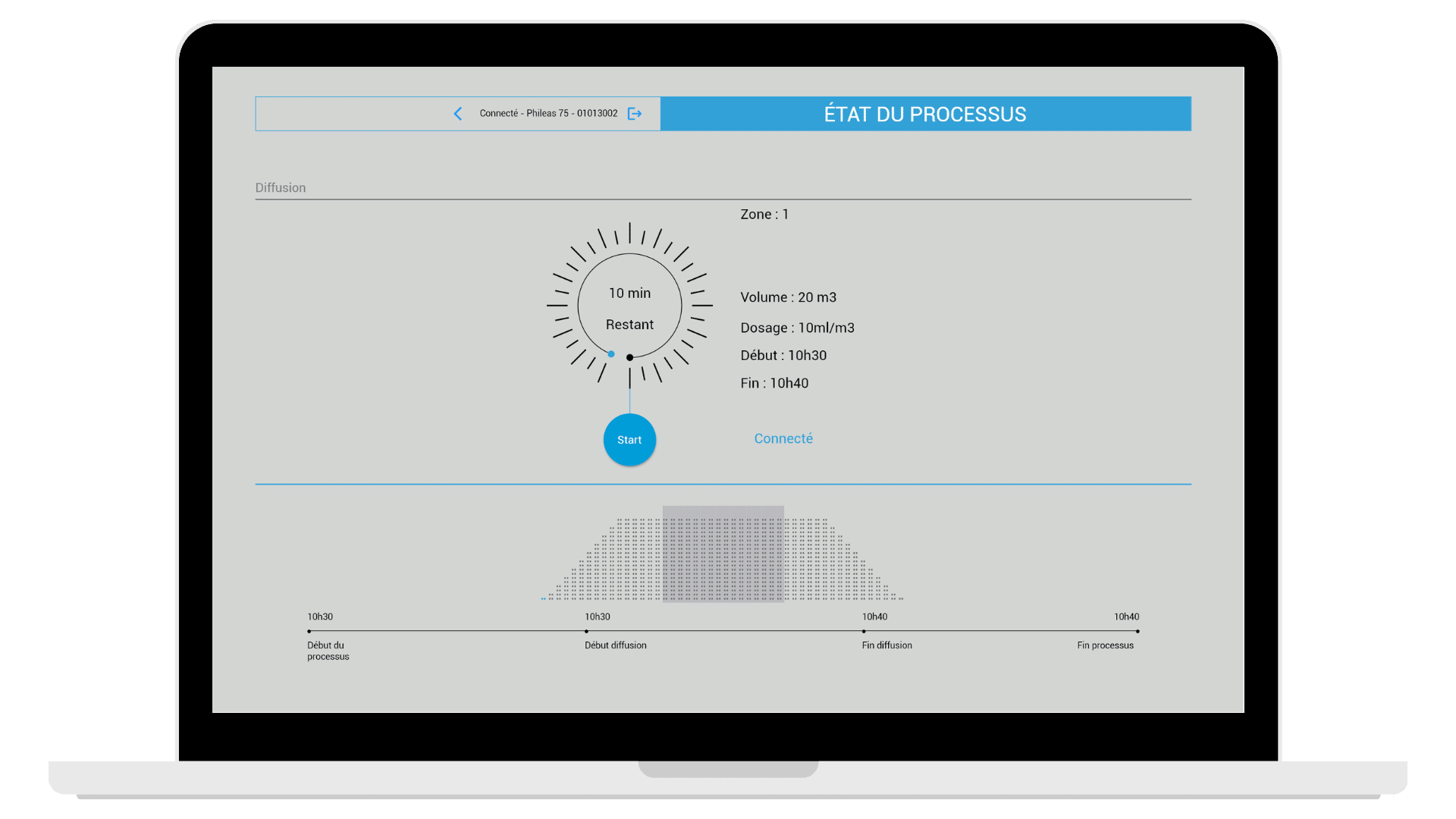 The new MyPhileas application version is now compliant with GMP Annex 11 as well as 21 CFR Part 11 (third party audit available upon request).
User profiles with access restrictions
Traceability and diffusion reports
Audit trail
Data integrity
As stated in the conclusion of the audit report, "the MyPhileas v2.0.37 application is functionally compliant with 21 CFR Part 11 and GMP Annex 11 requirements. Devea has also put in place the necessary procedures internally to justify their application's compliance during future version upgrades."
Are you looking for a disinfection management app compliant in regulatory context? Contact us to see how MyPhileas can be fit for your operations!